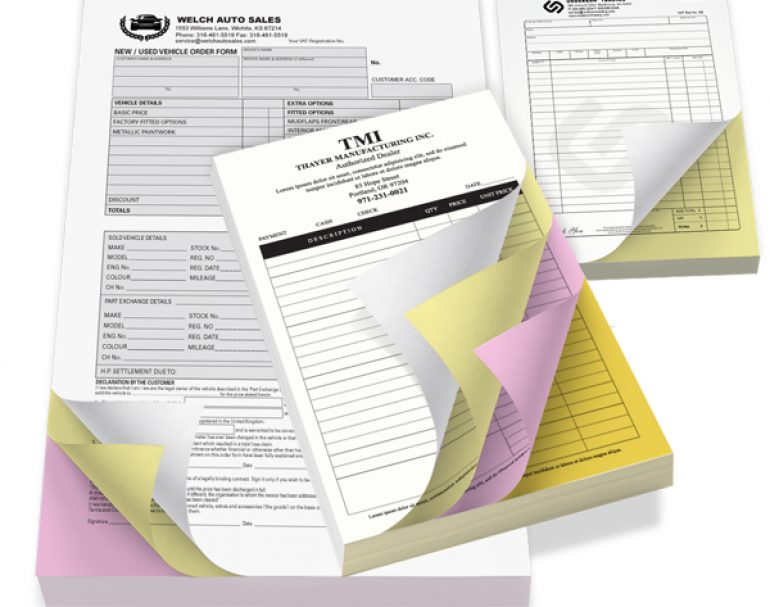 Carbonless forms, also known as NCR forms important in business that needs any kind of form. Environmentally friendly carbonless forms are used all over the world in business. Carbonless forms are the alternative to carbon paper and are widely used to make a copy of an original, handwritten document.
Here are our top 10 uses for ordering Carbonless forms:
Contracts 
Proposals
Medical and Insurance Forms
Employment Applications
Work Orders
Purchase Orders
Estimates or Price Quotes
Invoices
Sales Receipts
Delivery Documents 
Interested In Our Services?
We will be really happy to hear from you, call us at 818-638-8168 or send us a message. We typically reply in one working day.