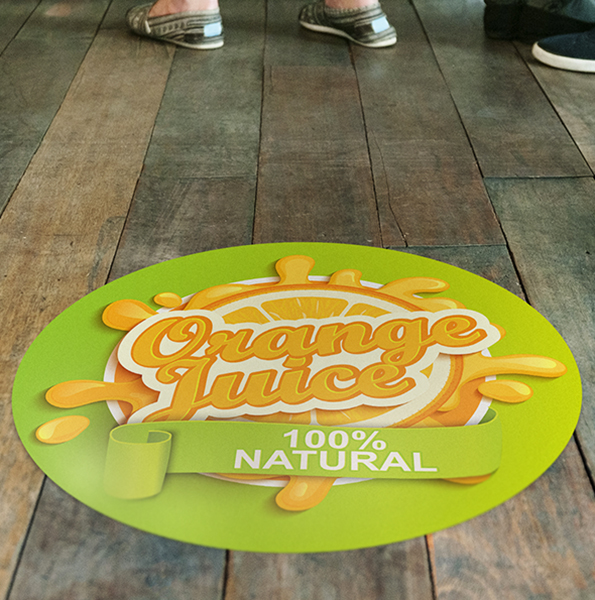 Send a message from the ground up with custom Floor Graphics. From tile and linoleum to carpet, concrete, and asphalt, these floor decals adhere to many surfaces to direct customers and promote products and in-store specials. Impossible to miss and easy to install, our removable floor graphics are scratch- and slip-resistant and durable enough to handle high foot traffic. Options like digital die cutting and textured velvet laminate add can't-miss detail and ensure your advertisements don't get trampled.
Outdoor/Indoor – Up to a year based on surface/conditions.
Features & Benefits:
High visual impact
Suitable for rough surfaces
Easy to apply and remove
Slip-Resistant
Shop Entries & Stairways
Bus, Tramway, or Metro Stations Airports
Sport Events: Stadiums, Marathons, Museums
Driveways
Restaurants / Fast Food
Establishments Sidewalks
Pedestrian Areas
Rectangle
Square
Rounded Rectangle
Rounded Square
Circle
Half Circle
Octagon
Arrow
Star
House
Apartment
Interested In Our Services?
We will be really happy to hear from you, call us at 818-638-8168 or send us a message. We typically reply in one working day.