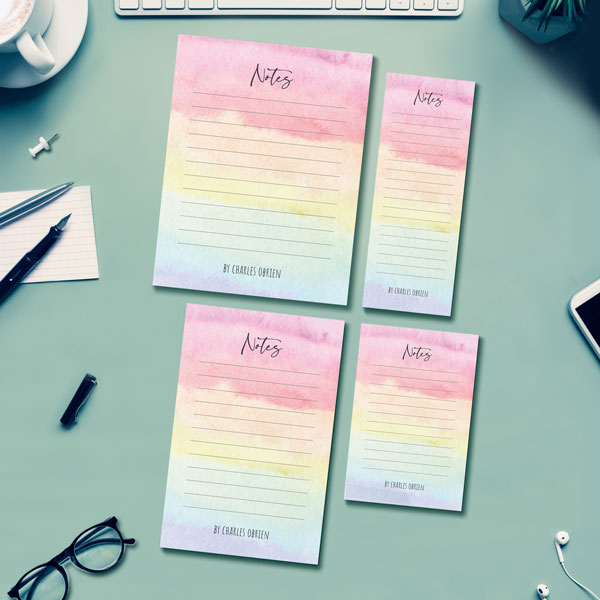 Promote your brand, look professional and keep your ideas in order with custom-printed notepads. These must-have office accessories come in handy in most situations, from a last-minute meeting to that genius idea you just have to write down. At one point or another, we all realize just how important it is to have a notepad within reach.
Almost everyone needs to jot a quick reminder, make a grocery list, or record meeting notes from time to time. Besides their everyday uses, these personalized office tools are also excellent giveaway items for PR campaigns. They can also pass subtle marketing messages through repetition and constant branding.
• 4.25" x 5.5"
• 3.5" x 8.5"
• 4" x 6"
• 5.5" x 8.5"
• 8.5" x 11"
Interested In Our Services?
We will be really happy to hear from you, call us at 818-638-8168 or send us a message. We typically reply in one working day.