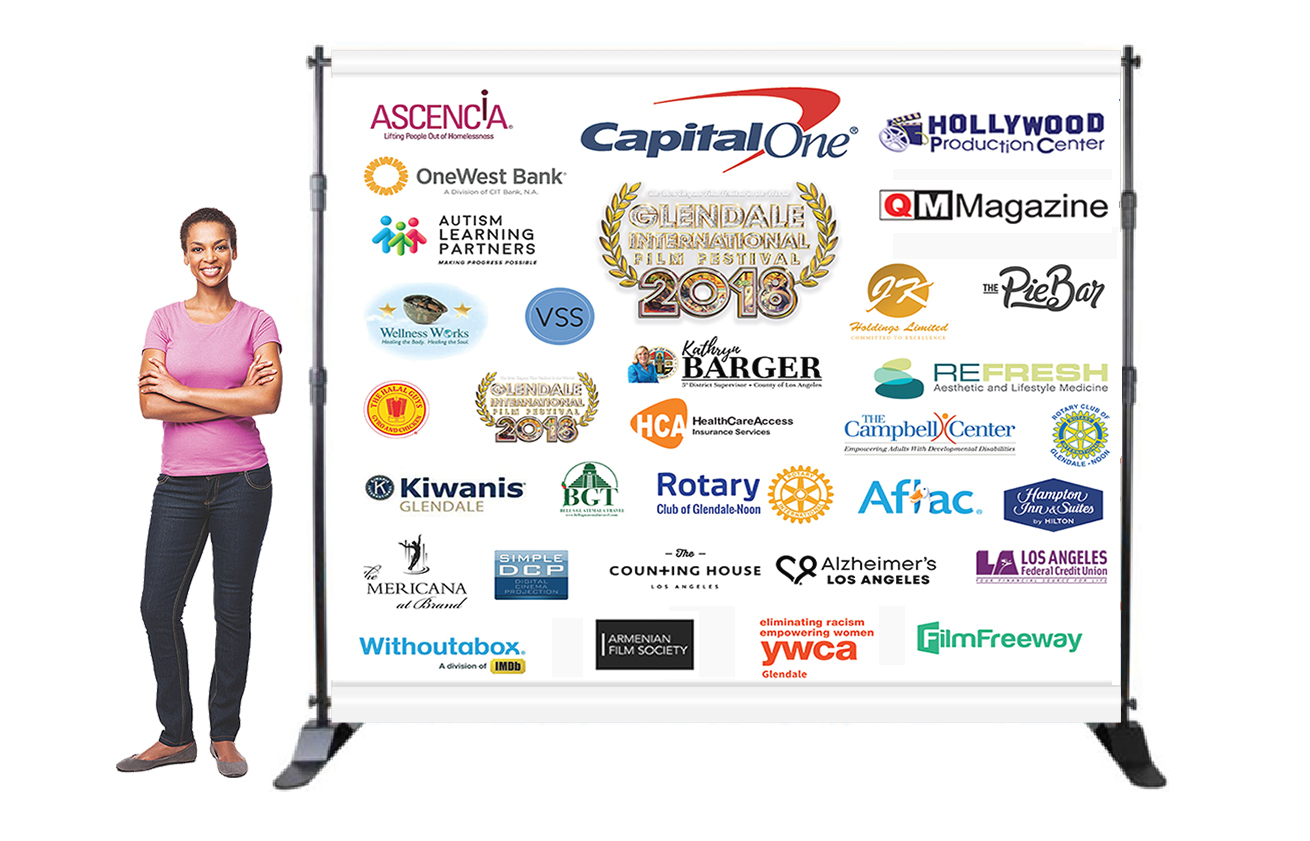 Backdrop banners are a great marketing tool that will help your business to stand out at trade shows or other relevant business events. They are also used for weddings, media events, red carpet award ceremonies, interviews, dance productions, graduation ceremonies, and other social events. Custom backdrop banner printing is an investment that every company owner should be willing to make as it pays back and is highly rewarding in many ways. Draw your potential client's attention with well-designed backdrop banners at a modest fee. Make your brand recognizable with backdrop banners that are reusable.
Step and Repeat Banners are printed on 13oz. Vinyl, wrinkle-free fabric or stretch fabric. They are typically printed on standard 8×8 size, though 10×10 size Custom backdrop banners are perfect for both indoor and outdoor uses. They are durable and lightweight which means they are easy to carry. Custom backdrop banners come with a 100% quality guarantee. Backdrop banners are easy to travel with since they come with travel cases.
Interested In Our Services?
We will be really happy to hear from you, call us at 818-638-8168 or send us a message. We typically reply in one working day.