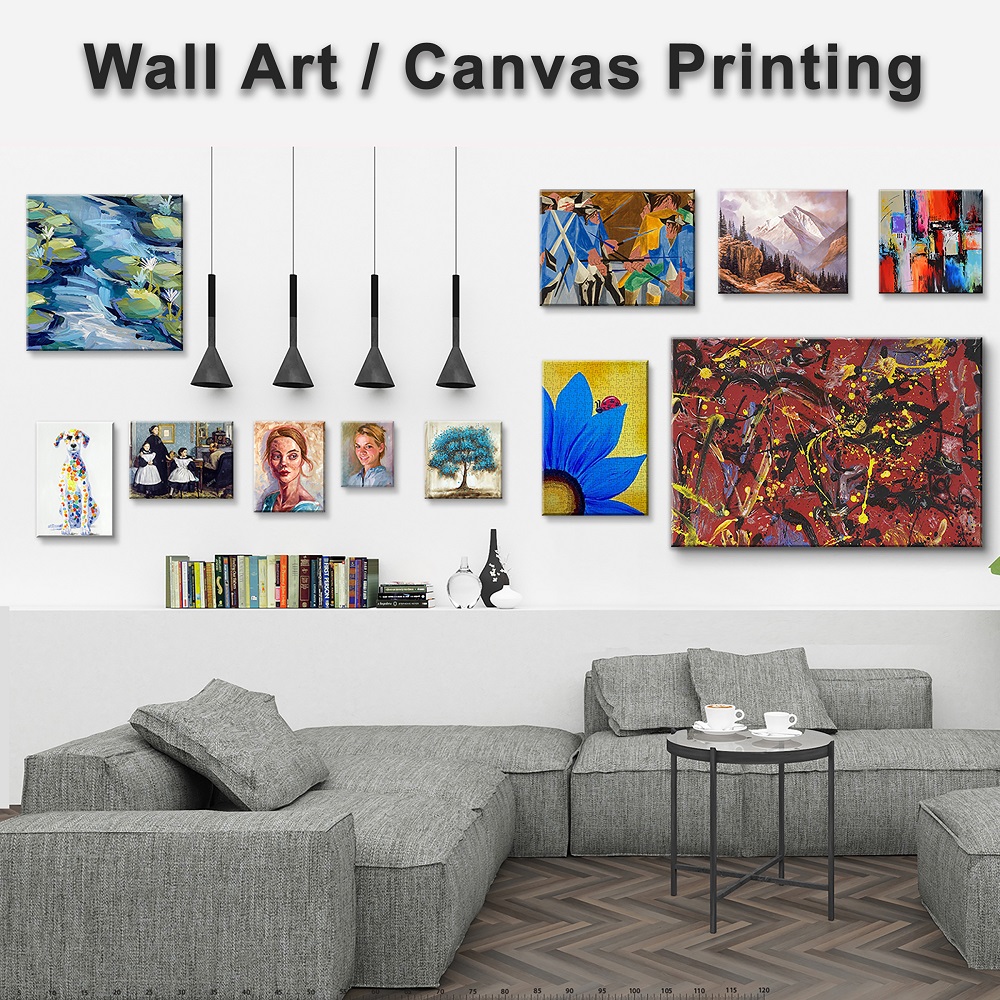 The mounted canvas printing at Blockbuster print comes in various popular sizes. Choose one other size in this chart above, upload your photo or artwork, and we will do the rest. It's as simple as that.

Our canvas mounting service is created on a 17 mil artist canvas material which is then stapled and/or nailed on a1,5 inch lightweight wooden frame. The canvas is wrapped all around the back of the wooden frame. Leaving that modern and artistic look.
The custom-mounted canvas printing at Blockbuster print is guaranteed the highest quality product you will come across. We use only the highest quality canvas material alongside the world's most state-of-the-art printing machinery and canvas mounting machinery, leaving you with a flawless product.
Interested In Our Services?
We will be really happy to hear from you, call us at 818-638-8168 or send us a message. We typically reply in one working day.